40 Upwork Alternatives: Best Freelance Websites & Platforms for 2019
There are many freelance websites out there aside from Upwork — here's a list to get you started.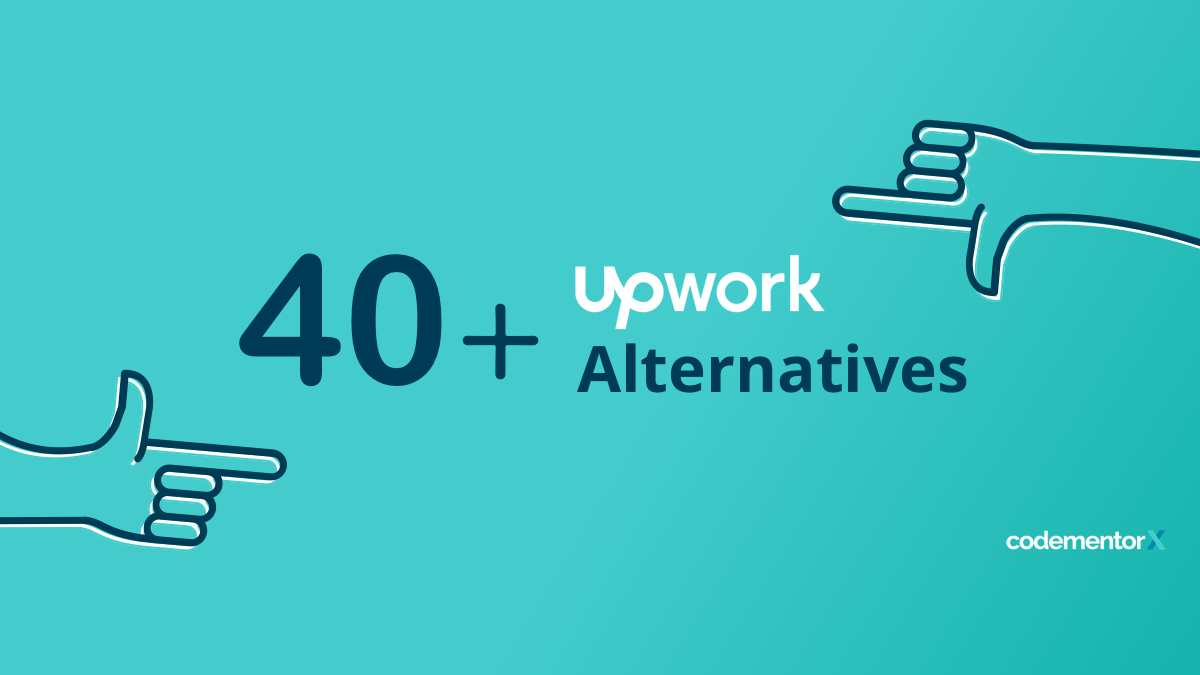 With a growing demand for niche skills and on-demand talent, the last 10 years has seen an explosion of freelance websites to better help businesses meet their talent needs. When considering freelance talent platforms, many hiring managers may automatically navigate to some of the better-known players, such as Upwork (formerly Elance-oDesk).
However, well-known industry leaders like Upwork may not be the best choice for every project. For example, if you need more assistance with talent vetting or project management, there are better options to choose from. Also, some freelancers have had mixed reviews of their experience with larger, more general freelance platforms. That's why we've compiled a list of Upwork alternatives.
The following sites are grouped into five categories:
Without further ado, let's dive in and find the best freelance website for you. For easy navigation, we've arranged each section alphabetically.
Freelance Programming and Tech Talent Platforms
These Upwork alternatives are websites that focus on providing tech talent, specifically freelancers with the skills to design and develop websites, apps, and other software solutions. The websites listed here have different levels of vetting and matching support, from full-service vetting and quality assurance to completely hands-off. Take a look and find the best option for your software project.
Codeable
Codeable is an outsourcing platform to find WordPress experts. Codeable has a talent bank of 300+ developers resulting from a vetting process that passes 2% of applicants.
Coderclan

Coderclan's tagline is "No interviews, no hiring, just code." Coderclan takes responsibility for the entire vetting and matching process, and assigns clients with a developer they think will be the best fit for the software development task. Coderclan is more suitable for small projects and tasks.
CodementorX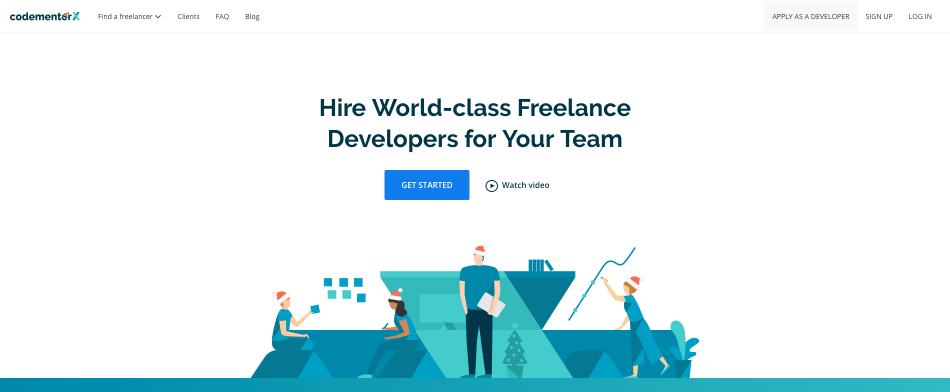 CodementorX CodementorX is an exclusive network built on top of the existing Codementor community, with over 250,000 developers and over 8,000 vetted experts. All CodementorX developers, ranging from senior architects at Fortune 500 companies to top open source contributors, go through a nine-layer vetting and matching process for each engagement.
Crew
Crew, founded in 2012 as oomf, is a marketplace to hire web and mobile designers, as well as small studios to work on your design or development project. Crew boasts that 99% of projects are completed on time, on budget, and issue free.
Envato Studio
Envato Studio is a platform of freelance designers, developers, and other creative service suppliers. Clients can select talent based on prices, portfolios, and member recommendations, and retain greater control over the process compared to crowdsourcing-based sites.
Gigster
Gigster is a San Francisco based platform of 700+ vetted developers, designers, and product managers. Gigster assembles entire teams, led by a project manager, who the client communicates with exclusively.
How does Gigster and other freelance developer platforms compare to each other? Read this post to find out.
Gun.io
Gun.io is a platform for hiring freelance software professionals. Founded in 2011, Gun.io uses a project-based interviewing process to match freelance software developers, designers, and product managers with clients.
Hired
Hired matches tech talent with full-time and contract opportunities. Hired claims to vet 70,000 applicants every month to maintain a substantial candidate pool and assists companies to fill their talent needs within 25 days.
Indiez
Indiez is an invite-only site consisting of developers, designers, and product managers. Product managers coordinate with clients to provide complete solutions for websites, apps, and other custom software projects. This is more like a dev agency, and clients will most likely not be able to communicate with developers.
Pangara
Pangara sources freelance software engineers from Vietnam to clients all over the world. Pangara vets developers for coding ability, problem-solving, English communication ability, and personality. The site advertises flexibility, with the option to scale your team up or down according to development needs.
Scalable Path
Scalable Path is an international network of software developers and project managers. After a 4-stage vetting process, candidates are matched with clients. Clients can hire individual developers or build full teams with the help of a Scalable Path project manager.
TopCoder
TopCoder is a crowdsourcing platform that launched in 2001. It includes over 1 million members consisting of designers, developers, and data scientists who compete to win projects.
X-Team
X-Team was founded in 2006, and provides staffing solutions for software development needs. X-Team provides full-time individual developers or teams to work on software projects. Clients are responsible for running their own projects while X-Team provides onboarding support for the developers they place.
General Freelance Marketplaces & Websites
The general freelance marketplace websites listed in this section offer a wide range of service and talent categories. Typically, the diversity of talent options provided by general marketplace platforms means a less involved vetting process but potentially more budget-friendly pricing packages.
Cloudpeeps

Cloudpeeps is general marketplace made up of freelancers in various professions. Entrepreneurs can post jobs, receive proposals, and select freelance talent. Cloudpeeps offers different membership packages categorized as entrepreneur, business, and enterprise.
Freelancer.com

Freelancer.com is a well-known Australian based Upwork alternative. Freelancer.com provides talent sourcing solutions for software development, writing, design, and more. The site uses a bidding system to filter out prospective freelancers — clients can choose talent based on project proposals and review of past work.
Fiverr

Fiverr describes itself as "freelance services for the lean entrepreneur," hinting that they offer budget freelance options, starting at just $5. The freelancer-centric site refers to freelancers as "sellers." There are over 100 categories of services "sellers" can offer their skills in.
Guru
Guru boasts over 3 million services available from 1.5 million members worldwide. Guru has its own Work Room for clients to manage partnerships — which can be used for everything from creating agreements to defining milestones. Using their SafePay system, the site releases payments to "Gurus" once work has been approved by clients.
iFreelance
iFreelance advertises freelancers for hire "without the middleman," and is 100% free for clients. Employers can either post projects to receive bids from freelancers or search the iFreelance database of profiles and portfolios to identify the most suitable freelancer for their talent need.
Localancers
Localancers is a site focused on sourcing "local freelancers." Recruiters can search for talent by time zone, country, and language, and filter by skillset. Freelancers skilled in creative design, IT development, writing, and more can be found on the platform.
LocoalSolo
LocalSolo also helps businesses find the top freelancers in their locality. Businesses can choose between free and paid options, which come with boosted traffic to job posts, and priority talent matching.
Onsite
Onsite is a curated marketplace of freelancers for on-site or off-site opportunities. Onsite is an invite-only platform with all freelancers required to provide work examples prior to admission. Onsite does not take commission from clients.
People Per Hour

Peopleperhour's platform allows freelancers to search for jobs, and clients can directly contact freelancers after reviewing their profiles and portfolios. The platform is geared towards small businesses, which can award projects based on proposals, and hold payments in escrow until work is reviewed.
Speedlancer
Speedlancer's selling point is its promise to deliver finished projects within 4 hours. Based on project descriptions, "speedlancers" select projects which they commit to completing within 4 hours, notwithstanding revision requests.
Working Nomads
Working Nomads is a platform designed for digital nomads looking for remote jobs. Recruiters pay a fee to post their job listing for temporary or regular employment.
Yeeply
Yeeply has a vetting process where 5% of candidates are passed into the talent pool. Clients provide the details of their project and then invite freelancers to submit project proposals. Yeeply takes responsibility for crafting formal project proposals with the freelancer and ensuring the contract is carried out.
Freelance Websites for Design
Need some creative design work done? Some design-based platforms have built-up strong networks of professionals who share designs, refer jobs, and endorse one another — check out this section for some worthy design-focused Upwork alternatives.
Crowdspring

Crowdspring guarantees delivery of a design within 7 days. Payment is made upfront through one of three differently priced membership packages. Clients create a project brief, review submissions, and pick a winning design to move forward.
DesignCue
DesignCue allows clients to submit a brief on their project and consult with a "design concierge" to recruit a designer for web icons, logo design, brand design, illustration, app design, prototyping, and more.
Designhill
Designhill offers various services for clients to fill their design needs. Clients can launch contests and view hundreds of submissions, browse curated galleries, or select a designer directly from the design category that best suits their project.
Dribbble

Dribbble Scout is a platform for finding and hiring designers. It builds its talent pool from Dribbble's original site — a community for designers to share screenshots of their work, process, and projects. The paid service for clients comes in at $99 per month.
Juiicy
Juiicy is a private site for designers to refer freelance jobs to other design professionals or apply to jobs shared by other members. Designers who share jobs receive a commission once the job is completed.
Zoe
Zoe focuses on matching freelance designers and developers to companies within 7 days of the request. The site advertises over 100 pre-vetted freelancers, with no fees collected until a successful matching.
99designs
99designs is a popular design-based platform. Clients can launch design contests with different awards attached as the prize — the greater the award the more design submissions. Clients can also select designers directly, or utilize a pro option to take advantage of vetting and management support.
Freelance Writing Sites
No matter what industry you're in, the written word is almost definitely part of it. From product descriptions, blog posts, email campaigns, to press releases, every business needs talented writers from time-to-time. Here are some freelance platforms that provide skilled writers on-demand.
Freelance Writing Gigs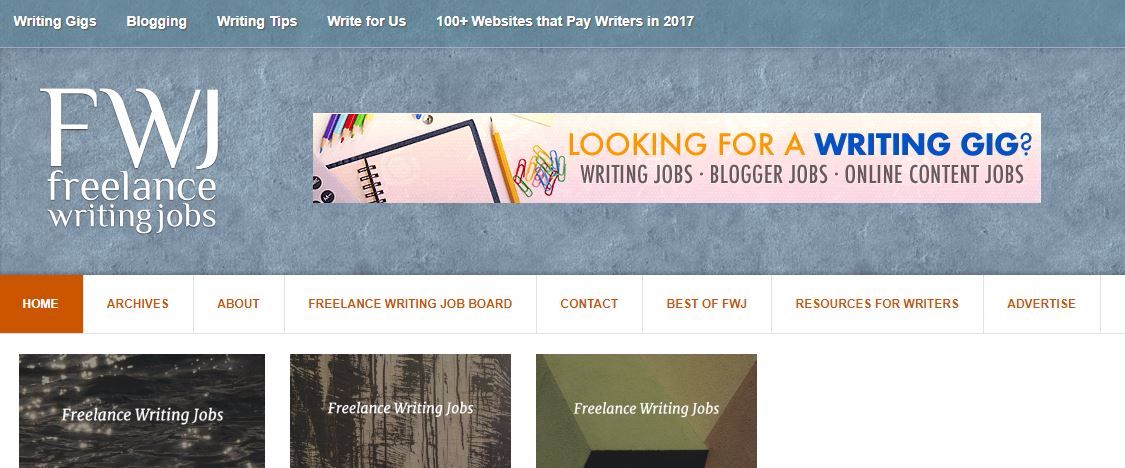 Freelance Writing Gigs has its own job board for posting and applying to writing jobs, as well as a curated list of freelance and remote writing jobs of all kinds.
Problogger

Problogger launched in 2004 and is a platform for bloggers to develop and grow their blogs, as well as monetize their content. A community of writers is available to respond to job posts calling for talent to help with content creation.
Scripted
Scripted is a paid membership platform, with the first month free. There are set prices for standardized content and base prices are used to calculate special requests or niche talent needs.
Text Broker
Text Broker allows businesses and entrepreneurs to place content orders for blog posts, product descriptions, technical content, and more from native speakers in up to 15 different languages.
Writer Access
Writer Access claims to be the fastest-growing content sourcing platform to find, manage, and hire writers. There is a membership fee for the platform, and content is priced per word or content type, which includes everything from blog posts to ebooks.
Other/Miscellaneous Alternatives
Some freelance platforms don't fit perfectly into any one category, but nevertheless offer valuable services. Here are a few you may find useful!
Airfleet

Airfleet bills itself as a "marketers' development partner." Airfleet matches developers and coding teams with companies launching marketing campaigns. Areas of assistance include company website development, marketing tools integration, promotional games and apps, and site maintenance.
Credo

Credo connects businesses to reputable online marketing consultants and agencies. Businesses can browse and contact consultants directly, or they can create a project and receive talent matching recommendations from Credo. Hiring occurs outside of the platform, and the service is free for clients.
Crossover
Crossover is a platform to help skilled digital nomads find long-term remote contracts. Crossover has a rigorous vetting process that only 1% of candidates pass. Crossover helps to connect vetted talent with companies and can also help manage remote teams.
SoundBetter
SoundBetter is music production marketplace that helps musicians connect and hire top music professionals. The site has thousands of vetted, songwriters, vocalists, musicians, mixing engineers, and music production pros of all kinds. Clients can browse and hire the right talent based on specialty, budget, genre, credits, reviews, and sound samples.
Tongal
Tongal is a platform for video content marketing. Strategy requests are sent to the platform's network of creatives in contest format. Companies can then choose the winning idea and work with the artist to develop the content and campaign.
If you're looking for on-site help, check out 10+ Staffing Agency Alternatives to Robert Half Technology or our 18+ Tips to Finding Developers.
Conclusion
While we certainly didn't cover them all, this is a good sampling of the many freelance platforms and talent sourcing options out there. No project or business is the same though, and the unique needs of each talent vacancy should guide your choice in selecting a freelance platform. Hopefully, this list will help get you started in the right direction!
Disclaimer: This list is intended as a general resource only. Codementor does not endorse or censure any of the the above websites. Those in need of freelance talent should still conduct their own research.